2019 Whitney M. Young, Jr., Leadership Development Conference
September 30 - October 18, 2019 |
New York, NY
The Whitney M. Young Leadership conference is our annual leadership immersion event for the leaders of our affiliate movement. We bring together our brightest minds and dedicated hearts to expand expertise, build community and share learnings for a stronger, more effective Urban League movement.
Track Sponsors and Program Funders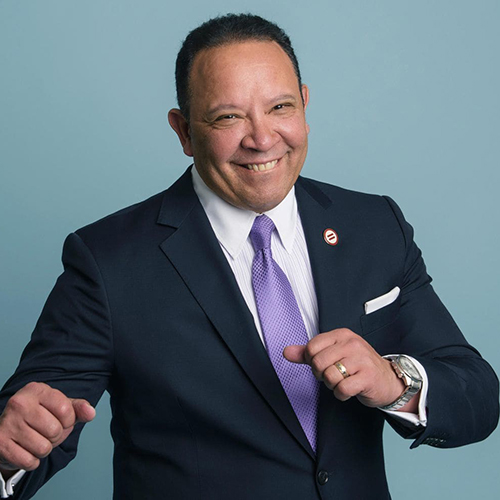 On behalf of the National Urban League, I would like to welcome you to the 2019 Whitney M. Young Jr., Urban Leadership Development Conference. I am excited that we are hosting this year's event in New York City - the Big Apple, at the League's national headquarters. I hope that this location will provide an enriching professional development experience as well as exposure to some of the city's notable attractions. This exceptional professional development conference provides an unparalleled opportunity for our Urban League Family to nurture and develop the next generation of leaders – not just within our own movement, but within the nation's business, civic, and governmental institutions.

As always, I am impressed with how we continue to overcome the numerous challenges we are faced with in the movement. With the current political, social, and environmental issues this nation is experiencing, your commitment and strength to our work is more important than ever. This year's conference offers workshops and sessions that will enable Urban League leaders to learn the latest skills, grow their competencies, contacts, and ensure they have developed the confidence to return home to "Empower Communities and Change Lives". I hope that you leave this conference inspired and return home ready to do our important work. Thank you for your contribution, you truly make the difference!
Education Track
September 30 - October 2, 2019

During the conference, the Education and Youth Development Division will present a series of professional development workshops, some of which will be focused on: mentoring practices; social and emotional learning; education policy and advocacy; college and career advising; program success stories, and civic engagement. The goal is to provide a full range of education and youth development services to Project Ready Managers to ensure that they are fully prepared to take advantage of the opportunities ahead, as we work towards our goal of having every American child ready for college, work and life by 2025.
 



 
Monday | September 30, 2019

 

Time
Session
Speakers
 
8:30 a.m.
Check-In
 
 
9:00 a.m. - 9:30 a.m.
Welcome & Project Ready Vision 
Project Ready Year in Review and 2020 Forecasting

Darlene H. Marlin
VP, Access & Education
Education & Youth Development
National Urban League
 
 
9:30 a.m. – 10:15 a.m.
National Urban League's
Youth Leadership Summit: The Possibility of Possibility

Robyn Ince
VP, Education Policy & Advocacy
Education & Youth Development
National Urban League

Renita Carter
Senior Manager
Education & Youth Development
National Urban League
 
 
10:15 a.m. - 10:30 p.m.
Break
 
 
10:30 a.m. – 11:45 a.m.
Achieving Equity via Social and Emotional Academic Development (SEAD) and the Science of Learning and Development (SoLD)

Dr. Hal Smith
Senior Vice President, Programs
National Urban League
 
 
1:00 p.m. - 2:00 p.m.
Lunch

 
 
1:00 p.m. – 1:45 p.m.
National Urban League's Equity & Excellence Project (EEP): College and Career-Ready Standards - Opportunities & Barriers to College Access and Success

Robyn Ince
VP, Education Policy & Advocacy
Education & Youth Development
National Urban League

Adenike Huggins
Senior Director,
Education Policy & Advocacy
National Urban League
 
 
1:45 p.m. - 2:45 p.m.
Leadership in Race & Equity 

Shykira Richards
Senior Program Manager
Chicago Urban League
 
 
2:45 p.m. - 3:00 p.m.
Break

 
 
3:00 p.m. - 4:00 p.m.
How to Tell Your Story: Social Media & Success Stories 

Teresa Candori
Senior Director, Media Relations
National Urban League

Genet Lakew
Manager, Digital Content
National Urban League
 
 
3:00 p.m. - 4:00 p.m.
Project Ready: Best Practices in the Movement
PSS (Chicago), STEAM (Seattle), Mentor (Greenville, NC)

Kendell Monk
Manager,
Education & Youth Development
National Urban League
 



 
Tuesday | October 1, 2019

 

Time
Session
Speakers
 
8:30 a.m.
Check-in


 
 
9:00 a.m. – 10:00 a.m.
National Urban League Historical & Cultural Literacy

Darlene H. Marlin
VP, Access & Education
Education & Youth Development
National Urban League

Renita Carter
Senior Manager
Education & Youth Development
National Urban League
 
 
10:00 a.m. – 11:15 p.m. 
Town Hall Discussion: Education is the Civil Rights Issue of our Generation


 
 
11:15 a.m. – 12:00 p.m.
Networking


 
 
12:00 p.m. – 1:00 p.m.
Lunch


 
 
1:00 p.m. – 2:30 p.m.
Strengthening College Persistence
Walking Through the College Application Process 

Ivo Philbert
VP External Relations
Jackie Robinson Foundation
 
 
2:30 p.m. – 3:30 p.m.
Career Navigator: College to Career Pipeline

Kendell Monk
Manager,
Education & Youth Development
National Urban League
 
 
3:30 p.m. – 3:45 p.m.
Closing Remarks

Darlene H. Marlin
VP, Access & Education
Education & Youth Development
National Urban League
 
 
6:00 p.m. – 8:00 p.m.
Reception at the Marriott Marquis (Buses Depart at 5:15pm)
 



 
Wednesday | October 2, 2019

 

Time
Session
Speakers
 
8:30 a.m.
Check-in


 
 
9:00 a.m. – 10:00 a.m.
Executive Introduction


 
 
10:05 a.m. – 11:00 a.m.
Fiscal Grant Management: Project Ready Mentor 5 Closeout


Triva John
VP Budgets & Grants
National Urban League

Bethsabee Joseph
Manager, Budgets & Grants
National Urban League

Pascale Jean-Louise
Associate, Finance Department
National Urban League
 
 
11:00 a.m. - 12:30 p.m.
Sustaining Mentoring in Changing Circumstances

Jean Lehage Cohen
Executive Director
Mentor New York
 
 
12:35 a.m. - 1:35 p.m.
Lunch

 
 
1:45 p.m. – 3:45 p.m.
Supporting and Sustaining Mentoring Relationships     

Dr. Rebecca L. Stelter, PhD
Research Scientist II, Innovation Research & Training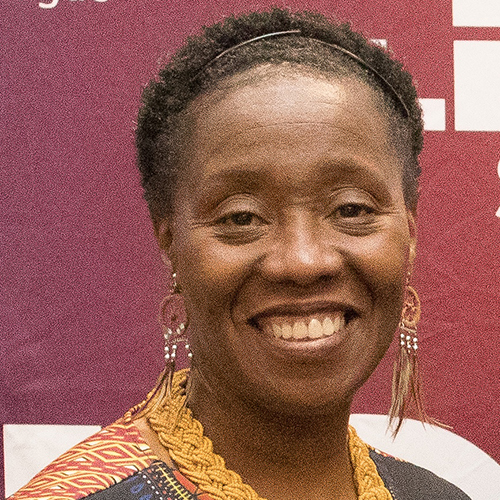 Renita Carter
Senior Manager, Education & Youth Development, National Urban League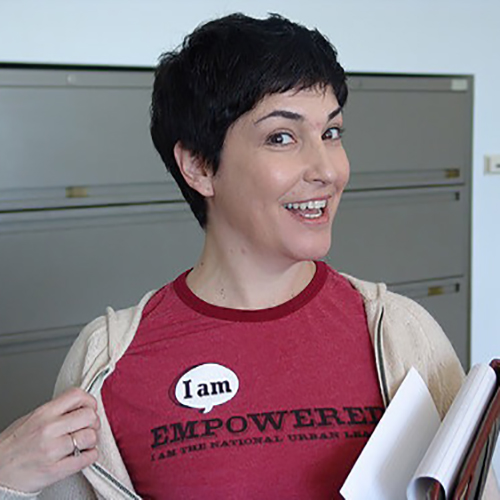 Teresa Candori
Senior Director, Media Relations, National Urban League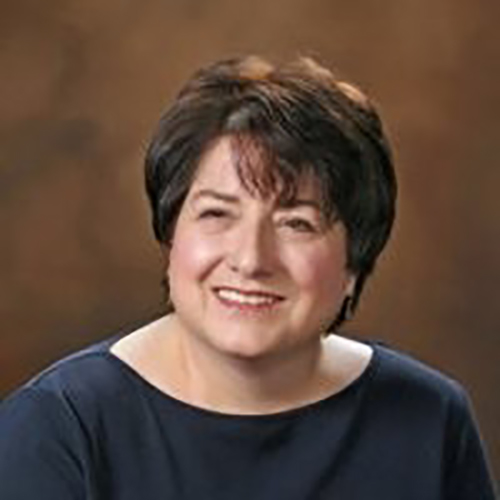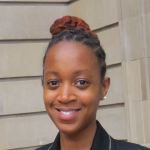 Adenike Huggins
Senior Director, Education Policy & Advocacy, National Urban League
Robyn Brady Ince
Vice President, Education Policy & Advocacy, National Urban League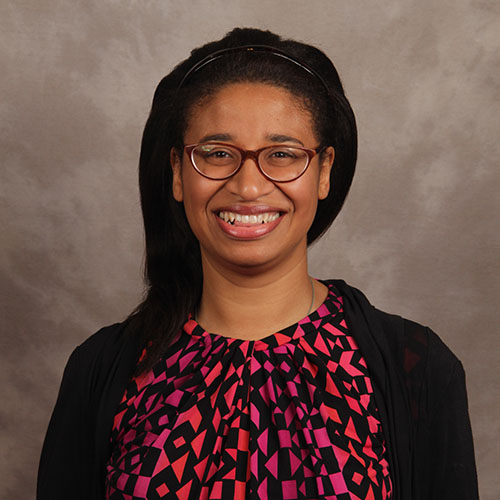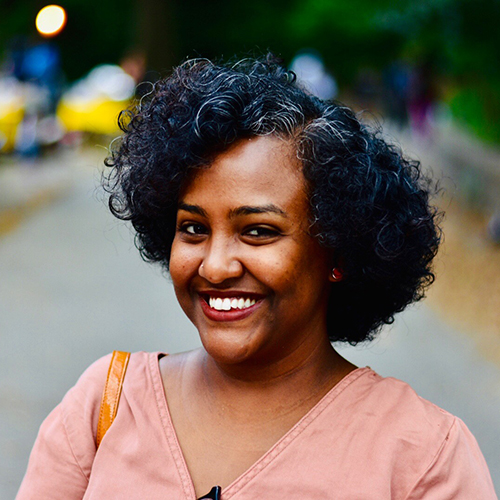 Genet Lakew
Manager, Digital Content, National Urban League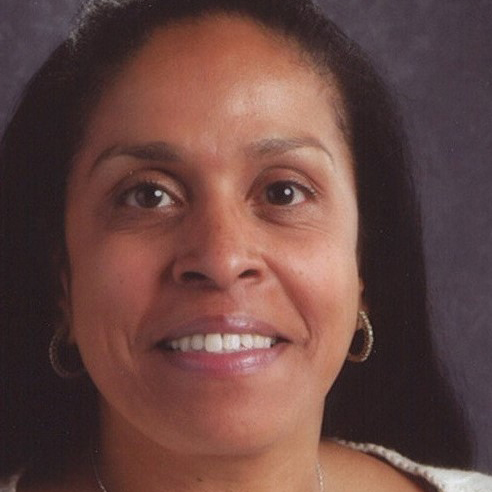 Darlene Marlin
Vice President, Education & Youth Development, National Urban League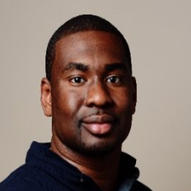 Kendell Monk
Manager, Education & Youth Development, National Urban League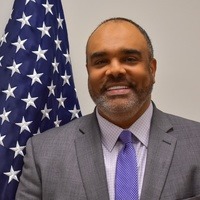 Clint Odom
SVP, Policy & Advocacy; Executive Director, Washington Bureau, National Urban League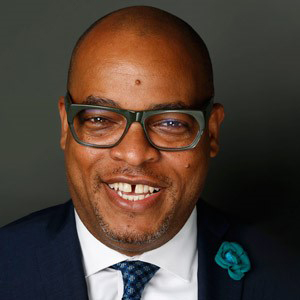 Ivo E. Philbert
Vice President, External Relations & Special Projects, Jackie Robinson Foundation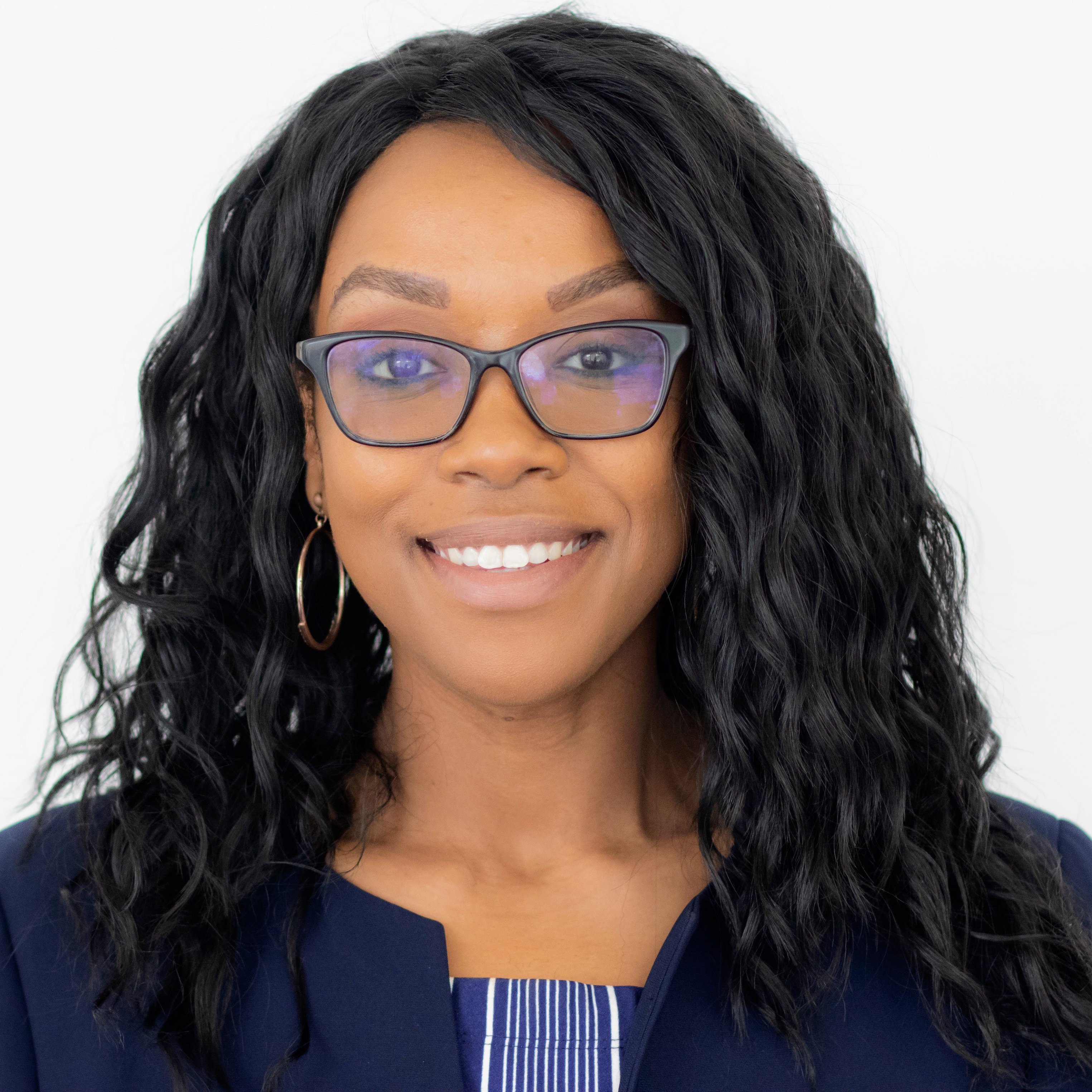 Shykira Richards
Senior Program Manager, Center for Student Development, Chicago Urban League
Entrepreneurship Center Program Track
October 1-2, 2019

This track will focus on topics that promote growth and development including advocacy, contract procurement, increasing supplier diversity opportunities, financing alternatives, improvement of client management systems and marketing techniques. Attendees will be asked to share best practices and challenges that may have impeded business performance and engage in peer-to-peer networking. Participants will be the Entrepreneurship Center Directors.
 


 
Tuesday | October 01, 2019
 
Time
Session
Speakers

 

9:00 a.m. - 10:30 a.m.
Registration Opens


 

 

10:30 a.m. - 12:00 p.m.
Arrivals/Free Time

 

 

12:00 p.m. - 1:00 p.m.
Lunch (Haynes-Baldwin Conference Center)
Attendees will receive information on local eateries.

Stephanie DeVane
Vice President, Entrepreneurship and Business Development
 

 

1:00 p.m. - 2:00 p.m.
Entrepreneurship Center Program Discussion

Stephanie DeVane
Vice President, Entrepreneurship and Business Development
 

 

2:00 p.m.- 3:00 p.m.
Entrepreneurship Center Best Practices
(Including structures, services, workshops, trainings)


 

 

3:00 p.m.- 4:30 p.m.
Understanding Opportunity Zones         

Myron Adoteye
Partner, Southbanc Ventures
 

 

6:00 p.m. – 8:00 p.m
Reception at Marriot Marquis 
(1535 Broadway, New York, NY 10036)


 

 

8:00 p.m.
Bus Returns to 80 Pine Street


 


 
Wednesday | October 02, 2019
 
Time
Session
Speakers
 
7:00 a.m. - 8:45 p.m.
Breakfast On Your Own (Fairfield Inn)


 

 

9:00 a.m. - 10:00 a.m.
Executive Introduction

 

 

10:00 a.m. – 12:30 p.m. 

Directors' Exchange, Part I Curriculum Discussion for Building Legacy Businesses 

Advocacy Initiatives and Policy Priorities for Small Businesses

HBCU Partnerships
 


 

 

12:35 p.m. - 1:35 p.m.
Lunch (Haynes-Baldwin Conference Center/Outside)


 

 
1:35 p.m. - 2:00 p.m.
Free Time
 
 
2:00 p.m.- 5:00 p.m.

Directors' Exchange, Part II Coaching Certification Fannie Mae Entrepreneurial Institute Regional Conferences
 
 
 
2:30 p.m. – 3:30 p.m.
Advancing Black Pathways

Tosh Earnest
Head of Wealth
JPMorgan Chase

Caron Washington
Vice President of Wealth
JPMorgan Chase
 
 
4:30 p.m. – 5:00 p.m.
Wrap Up
 
 
6:00 p.m. - 8:00 p.m.
Team Dinner (Acqua, 21 Peck Slip, New York, NY 10038)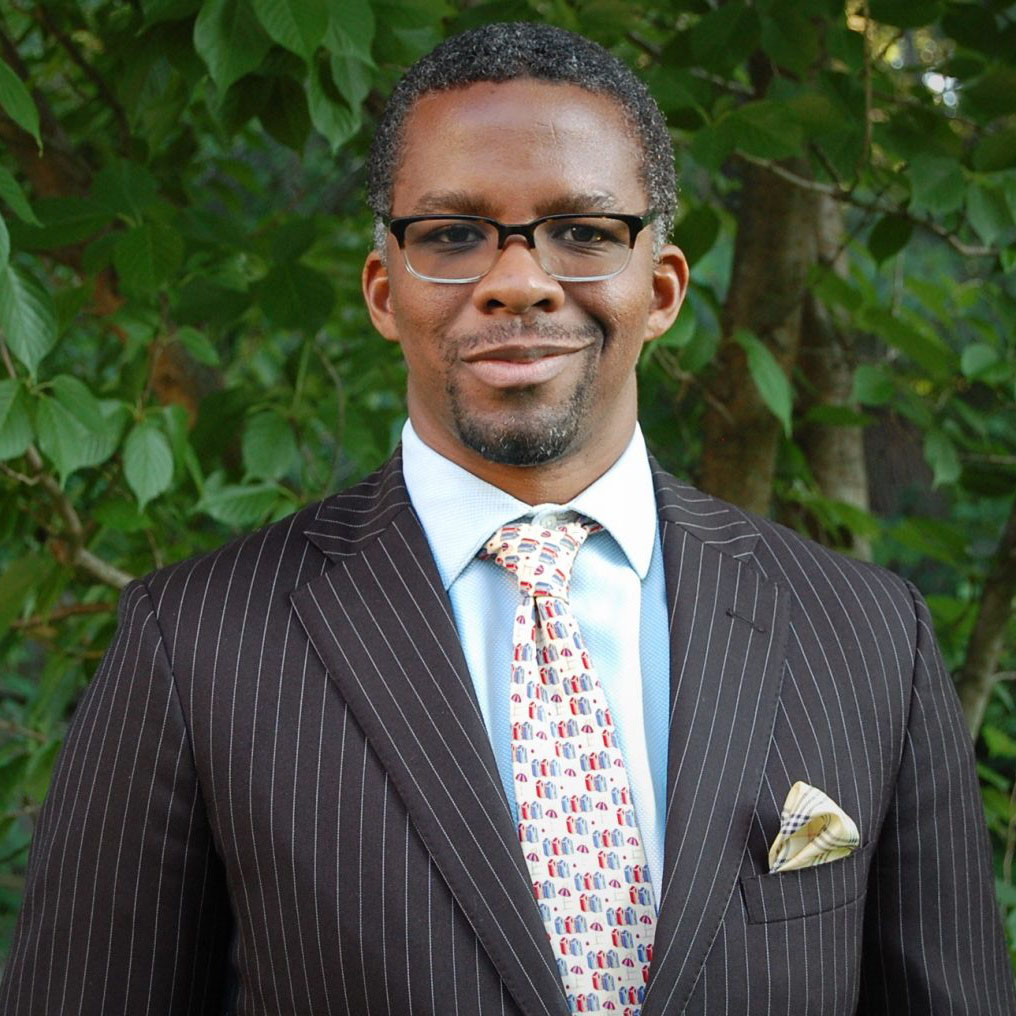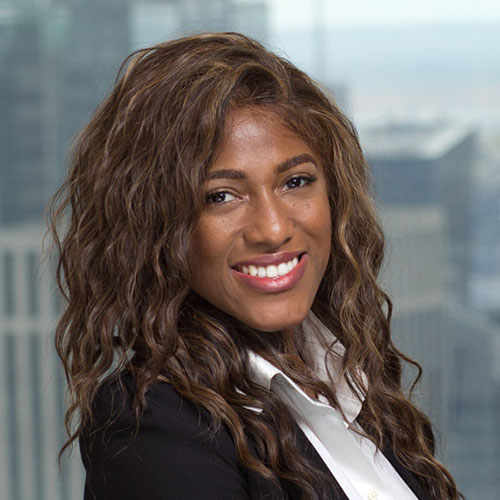 Tosh Ernest
Head of Wealth, Advancing Black Pathways, JPMorgan Chase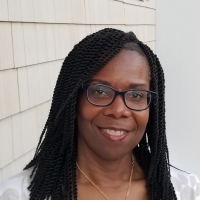 Stephanie DeVane
VP, Entrepreneurship & Business Development, National Urban League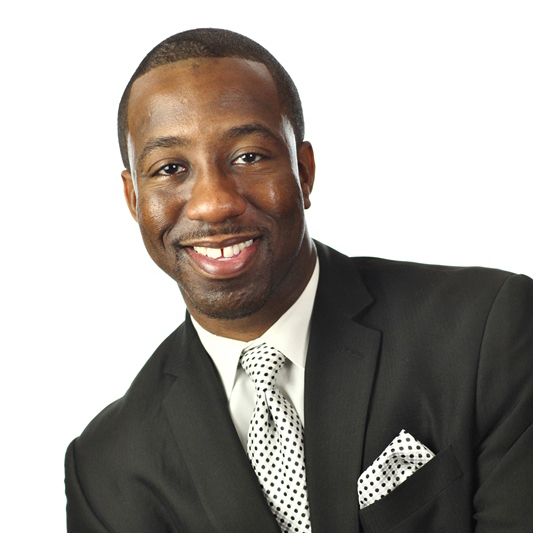 CFO Roundtable Track Speakers
October 2-4, 2019

This is a dedicated track for Affiliate CFOs.
 

 
Wednesday | October 2, 2019
 
Time
Session
Speakers
 
7:15 a.m. - 8:00 a.m.
Breakfast
 
 
8:00 a.m. - 9:00 a.m.
FASB Update as it relates to Not for Profit

Joseph C. Zovoko, CPA
Partner, Audit & Assurance
Louise Plung & Compnay
 
 
9:00 a.m. -10:00 a.m. 
Welcoming Remarks and Discussion 

 
 
10:00 a.m. - 10:20 a.m.
Morning Break


 
 
10:20 a.m. - 11:35 a.m.
Financial Statement Presentation Under New ASU guidance

Joseph C. Zovoko, CPA
Partner, Audit & Assurance
Louise Plung & Company
 
 
11:35 a.m. - 12:00 p.m.
Cyber Security - Richard F. Fischer (Part 1 of 2)


 
 
12:00 p.m. - 1:00 p.m.
Lunch

 
 
1:05 p.m. - 2:35 p.m.
The Importance of Performance Assessment 

Herman Lessard
Senior Vice President
Affiliate Services
National Urban League

Wayne Rock
Vice President
Regional Affiliate Operations
National Urban League
 
 
2:35 p.m. - 2:55 p.m.
Afternoon Break

 
 
3:00 p.m. - 3:40 p.m.
Cyber Security - Richard F. Fischer (Part 2 of 2)


 
 
3:45 p.m. - 4:45 p.m.
Leases

Richard F. Fischer
Partner, Audit & Assurance
Louise Plung & Company
 
 
4:45 PM - 5:45 PM
Statement of Cashflows Direct and Indirect Methods

Joseph C. Zovoko, CPA
Partner, Audit & Assurance
Louise Plung & Company
 
 
5:45 p.m. - 6:00 p.m.
Questions / Adjournment

 


 
Thursday | October 3, 2019
 
Time
Session
Speakers
 
8:00 a.m. - 8:45 a.m.
Breakfast
 
 
9:00 a.m. - 10:40 a.m.
Internal Controls

Richard F. Fischer
Partner, Audit & Assurance
Louise Plung & Company
 
 
10:50 AM -12:00 PM
Indirect Cost Methodolgy 

Joseph C. Zovoko, CPA
Partner, Audit & Assurance
Louise Plung & Company
 
 
12:00 p.m. - 1:00 p.m.
Lunch
 
 
1:00 p.m. - 2:00 p.m.
Income Taxes (include changes on W-4)

Joseph C. Zovoko, CPA
Partner, Audit & Assurance
Louise Plung & Company
 
 
2:00 p.m. - 3:20 p.m.
Role of Your Auditor     

Richard F. Fischer
Partner, Audit & Assurance
Louise Plung & Company
 
 
3:30 p.m. - 3:40 p.m.
Afternoon Break


 
 
3:40 p.m. - 4:10 p.m.
Gifts In Kind - When to Record 

Joseph C. Zovoko, CPA
Partner, Audit & Assurance
Louise Plung & Company
 
 
4:10 p.m. - 5:20 p.m.
Revenue Recognition - Contributions and Grants

Joseph C. Zovoko, CPA
Partner, Audit & Assurance
Louise Plung & Company
 
 
5:20 p.m. - 5:30 p.m.
Questions / Adjournment

 
New CEOs Track
October 2-3, 2019

The program is designed to improve and enhance UL Affiliate Fiscal and Financial Health over both a short-term identification period with a set-up for a longer-term three-year implementation period for financial improvement action goals.  Participants will develop dashboard with relevant data points to measure the affiliate fiscal health over time.

 

 


 
Wednesday | October 02, 2019
 
Time
Session
Speakers
 
9:00 a.m. - 12:00 p.m.
Morning Session
 
 
8:00 a.m. - 9:00 a.m.
Financial Statements and Budgets

Michael Gellman
CPA CGMA,
Fiscal Strategies for Non-Profits
 
 
12:00 p.m. - 1:00 p.m.
Lunch
 
 
1:00 p.m. - 5:00 p.m.
Financial Sustainability Analysis, Restricted Funds, Long-Term Budget Planning

Michael Gellman
CPA CGMA,
Fiscal Strategies for Non-Profits
 


 
Thursday | October 03, 2019
 
Time
Session
Speakers
 
9:00 a.m. – 4:00 p.m.
Individual Financial Coaching Session with CEOs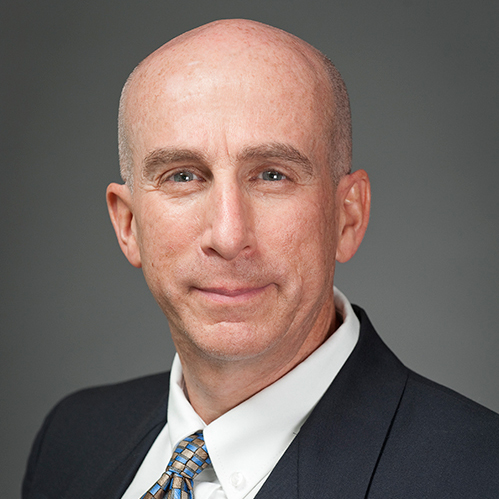 Board Chairs Track
October 3-4, 2019

This is a dedicated track for Board Chairs
 


 
Thursday | October 03, 2019
 
Time
Session
Speakers
 
9:00 a.m. - 12:00 p.m.
Board Chair: 'The Chief Volunteer Officer/Chief Ambassador'
 
 
12:00 p.m. - 1:00 p.m.
Lunch
 
 
1:00 p.m. - 4:00 p.m.
'The Board – The Governing Body of the Affiliate'
 


 
Friday | October 04, 2019
 
Time
Session
Speakers
 
9:00 a.m. – 12:00 p.m.
'Fund Raising – Building Unrestricted Support for the Affiliate'
 
 
1:00 p.m. – 3:00 p.m.
Lunch / 'Building an Effective Board'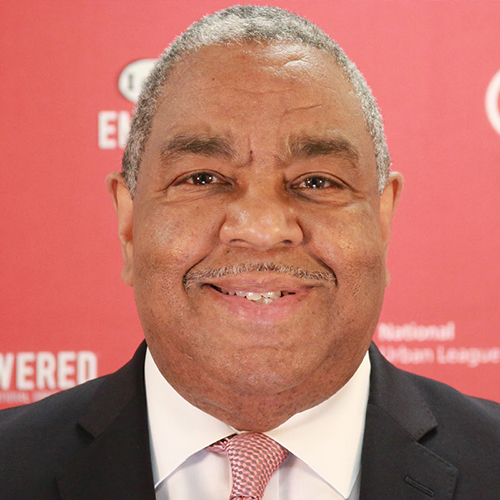 Herman Lessard
Senior Vice President, Affiliate Services, National Urban League
Housing Track
October 7-10, 2019

Housing leaders will learn innovative methods to manage an effective housing program, through industry leaders and via peer learning. HUD Exam Certification training will also be conducted by RCAC to ensure housing staff meets HUD proficiency requirements.
 


 
Monday | October 07, 2019
 
Time
Session
Speakers
 
9:00 a.m. - 12:00 p.m.
Chase Fintech Savings Initiative Meeting
 
 
1:00 p.m. - 5:00 p.m.
Chase Fintech Savings Initiative Meeting
 


 
Tuesday | October 08, 2019
 
Time
Session
Speakers
 
9:00 a.m. – 12:00 p.m.
Housing Management Track
 
 
1:00 p.m. – 5:00 p.m.
Housing Management Track
 


 
Wednesday | October 09, 2019
 
Time
Session
Speakers
 
9:00 a.m. - 12:00 p.m.
Housing Management Track
 
 
1:00 p.m. - 5:00 p.m.
Housing Management Track
 


 
Thursday | October 10, 2019
 
Time
Session
Speakers
 
9:00 a.m. – 12:00 p.m.
Housing Management Track
 
 
1:00 p.m. – 3:00 p.m.
Housing Management Track
 
Project Empower University Track
October 16-17, 2019

Project Empower University is a capacity-building initiative to help Urban League affiliates move to an integrated service delivery approach in order to better support clients in achieving financial stability and asset building.  
 



 
Wednesday | October 16, 2019

 

Time
Session
Speakers
 
9:00 a.m. - 9:45 a.m.
Welcome, Overview and Intros

Traci Scott
Interim VP of Workforce
National Urban League

DeVon Nolt
Director, Workforce Development
National Urban League

Zaidat Animashaun
Director, President's Office
National Urban League
 
 
9:45 a.m. - 10:45 a.m.
Check-ins on Progress and Challenges to Date  
 
 
10:45 a.m. – 11:00 a.m.
Break
 
 
11:00 a.m. - 12:00 p.m.
Review of Integration and Performance Discipline Tools
 
 
12:00 p.m. - 1:00 p.m.
Lunch (On your own)


 
 
1:00 p.m. - 2:00 p.m.
Review of Integration and Performance Discipline Tools (cont.)          
 
 
2:00 p.m. - 2:45 p.m.
Guest Team Presentation and Q&A: 
Best Practices in Workforce Integration

Ed Lee
SVP, Workforce
Urban League of Greater Madison

Ray Allen
Director, Workforce
Urban League of Greater Madison
 
 
2:45 p.m. - 3:00 p.m.
Break
 
 
3:00 p.m. - 3:45 p.m.
Guest Team Presentation and Q&A: 
Best Practices and Learnings in FEC and Overall Service Integration       

Joy Clark Newkirk
Director of Programs
Urban League of Broward County
 
 
3:45 p.m. - 4:45 p.m.
Q&A with Both Teams and Peer Sharing
 
 
4:45 p.m. – 5:00 p.m.
Recap of the Day, Overview of Day 2    
 
 
5:00 p.m. – 6:00 p.m.
Break
 
 
6:00 – 8:00 pm
Welcome Reception (Andaz, 75 Wall St, New York, NY 10005)
 
 
8:00 p.m. – 9:30 p.m.
Group PEU Dinner (Local Restaurant TBD)
 



 
Thursday | October 17, 2019

 

Time
Session
Speakers
 
9:00 a.m. - 10:00 a.m.
Welcome Remarks from Marc Morial, CEO    

Marc Morial
President & CEO
National Urban League
 
 
10:00 a.m. - 10:45 a.m.
Team Coaching Sessions or Work in Teams  
 
 
10:45 a.m. – 11:00 a.m.
Break
 
 
11:00 a.m. - 1:00 p.m.
Team Coaching Sessions or Work in Teams
 
 
1:00 p.m. - 2:00 p.m.
Lunch (on your own)      


 
 
1:00 p.m. - 2:00 p.m.
Team Coaching Sessions or Work in Teams  
 
 
2:00 p.m. - 2:45 p.m.
Team Report-Outs, Feedback from Coaching, and Next Steps  


 
 
3:45 p.m. - 4:00 p.m.
Wrap-up and Close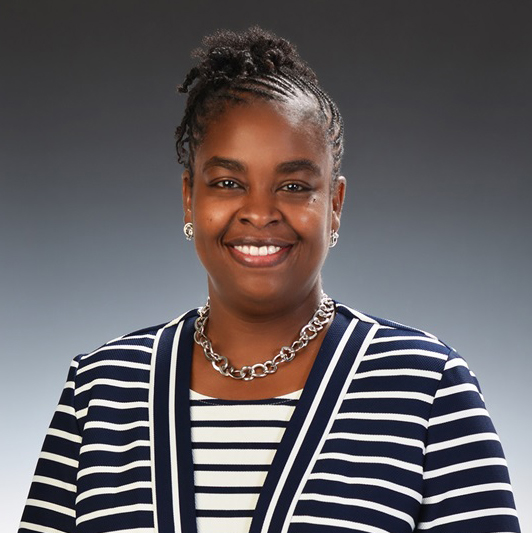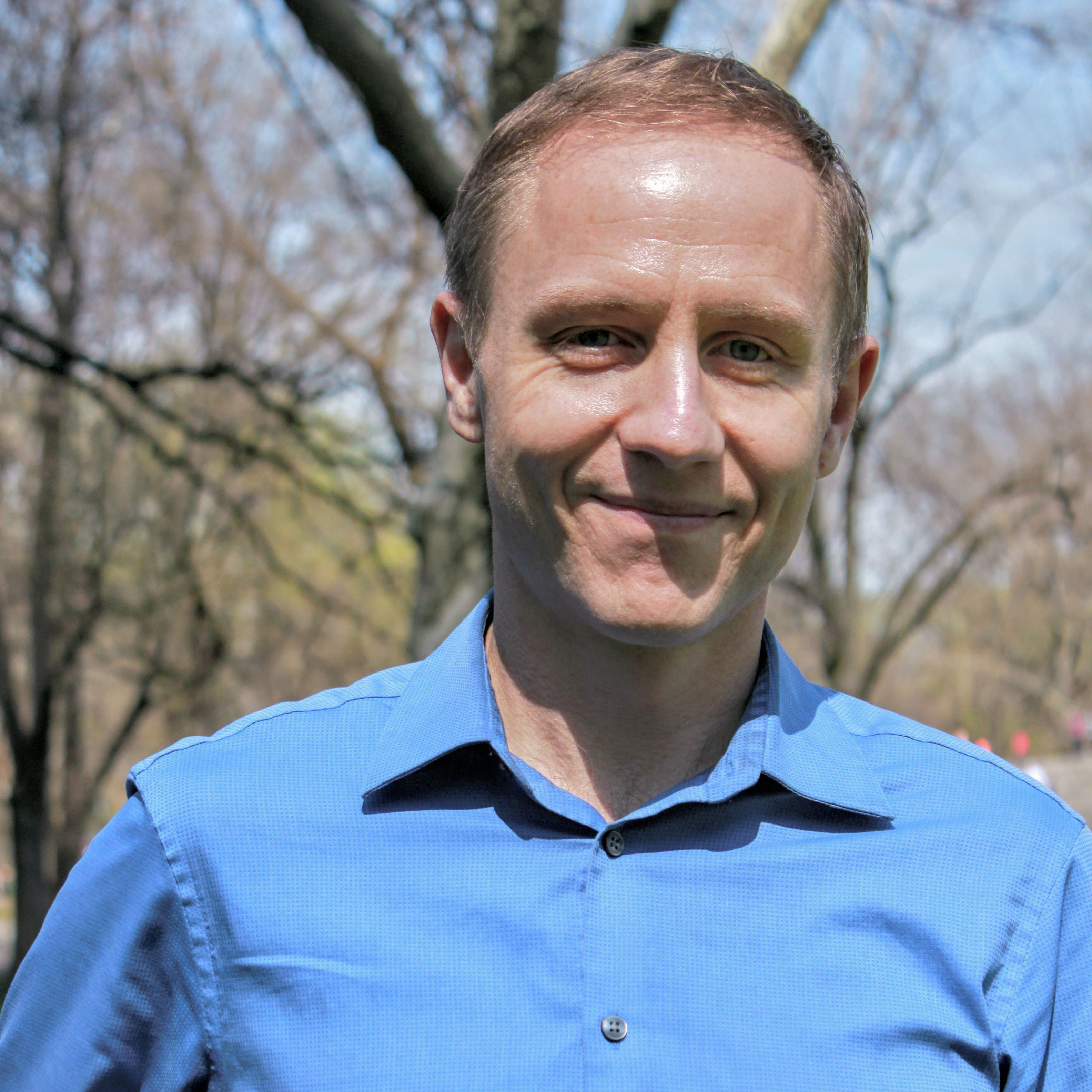 DeVon Nolt
Director, Workforce Development, National Urban League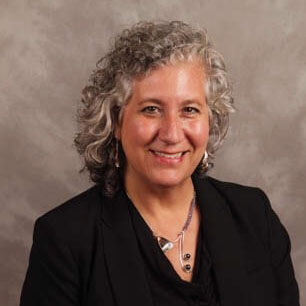 Katie Taylor
Senior Director, Housing & Wealth Building, National Urban League
Urban Senior Jobs Program Track
October 17-18, 2019

A professional development workshop to deepen understanding of the unique challenges the new employment landscape presents for older workers and offer solutions in key areas that are critical to making older workers competitive in the labor market and adaptable to a changing world.
 



 
Wednesday | October 16, 2019
 
Time
Session
Speakers
 
8:00 a.m. – 10:30 a.m.
Conference Registration


 
 
12:00 p.m. - 12:45 p.m.
Lunch (On Your Own)

 
 
12:45 p.m. – 1:15 p.m.
Opening Remarks/Introduction

Priscilla Edwards
National Director, USJP
National Urban League
 
 
1:15 p.m. – 1:30 p.m.
Agenda Review

Valerie Bazelais
Program Manager USJP
National Urban League
 
 
1:30 p.m. – 2:30 p.m.

Facing the Future of Work with Yesterday's Policies
 

Christian Gonzalez-Rivera
Senior Fellow
CUNY BCA
 
 
2:30 p.m. – 2:35 p.m.
Break



 
 
2:00 p.m. – 3:00 p.m.
Best Practices for Teaching Technology to Older Adults

Marisa Giorgi
Director of Curriculum Development Older Adults Technology Services (OATS)
 
 
4:35 p.m. – 6:00 p.m.
Free Time
 
 
6:00 p.m. –  8:00 p.m.
National Urban League Reception (Mandatory)
 



 
Thursday | October 17, 2019
 
Time
Session
Speakers
 
9:00 a.m. 
Breakfast (Hotel)


 
 
9:00 a.m. - 10:00 a.m.
Greetings & USJP Award Presentation


 
 
10:00 a.m. - 12:00 p.m.
Doing 'The Work': Cultivating Cultural Competence in our Journey Towards Greater Equity


 
 
12:00 p.m. - 1:00 p.m.
Lunch (on your own)


 
 
1:00 p.m.– 2:30 p.m.
Doing 'The Work': Cultivating Cultural Competence in our Journey Towards Greater Equity



 
 
2:30 p.m. - 2:40 p.m.
Break
 
 
2:40 p.m. – 4:00 p.m.
Doing 'The Work': Cultivating Cultural Competence in our Journey Towards Greater Equity


 
 
4:00 p.m.– 5:00 p.m.
Fiscal Review
 
 
5:00 p.m. - 5:30 p.m
Free Time
 
 
5:30 p.m. - 6:30 p.m.
Social Event (Optional)
The Tuck Room | 11 Fulton St, New York, NY 10038


 



 
Friday | October 18, 2019
 
Time
Session
Speakers
 
9:00 a.m.
Breakfast (Hotel)


 
 
9:00 a.m. - 9:15 a.m.
Meet and Greet with Traci Scott, Interim VP of Workforce

Traci Scott
Interim VP of Workforce
National Urban League
 
 
9:15 a.m. - 11:15 a.m.
Coaching for 21st Century Jobs
 
 
11:15 a.m. - 11:20 a.m.
Break

 
 
11:20 a.m. - 12:00 p.m.

Chasing jobs in the 21st century
 
 
 
12:00 p.m. - 1:00 p.m.
Lunch (On your Own)



 
 
1:00 p.m. - 2:30 p.m.
Panel Discussion: Rethinking Barriers to Employment
 
 
2:30 p.m. - 2:40 p.m.
Break
 
 
2:40 p.m. - 3:40 p.m.
Program 360
 
 
3:40 p.m. - 4:00 p.m.
Final Evaluation
 
Emerging Leaders Track
October 17-18, 2019

Creating a pipeline of leaders prepared to compete for leadership positions throughout the movement, this program will expose participants to the competencies in the League's Leadership model and link classroom learning with real-time not for profit leadership activities.

 


 
Thursday | October 17, 2019
 
Time
Session
Speakers
 
1:00 p.m. - 1:05 p.m.
Welcome & Introductions – Whitney M. Young, Jr. Conference Room

Wanda H. Jackson
SVP Human Resources
 
 
1:05 p.m. - 1:30 p.m.
Emerging Leader Program Overview
- Setting the Context & Program Expectations
- Rules of the Road

Wanda H. Jackson
SVP Human Resources
 
 
1:30 p.m. - 2:30 p.m.
Remarks by Marc H. Morial

Marc H. Morial
President & CEO
 
 
2:30 p.m. - 5:00 p.m.
Leader as Learner | Assessment DISC - Why It's Important
- Learning Style
- Assessment Review

Kevin Pitts
Managing Director, Duke Corporate Education
 
 
5:00 p.m. - 5:15 p.m.

Wrap up/Close
National Urban League/Duke Corporate Education
 
 
 
6:30 p.m.
Team Building Activity – Escape the Room & Dinner OMESCAPE
325 W. 38th Street, New York, NY 10018



 


 
Friday | October 18, 2019
 
Time
Session
Speakers
 
9:00 a.m. – 9:05 a.m.
Welcome, Introductions & Reconnect – Haynes-Baldwin Conference Center

Wanda H. Jackson
SVP, Human Resources
 
 
9:05 a.m. – 1:05 p.m.
Difficult/ Courageous Conversations

Tru Pettigrew
Founder & President, Tru Access
 
 
1:00 p.m. - 1:45 p.m.
Lunch
 
 
1:45 p.m. - 4:00 p.m.
Practicing for the conversations we need to have: Fundraising, Public Relations, Volunteers and Stakeholders

Wanda H. Jackson
SVP, Human Resources
 
 
4:00 p.m. - 4:30 p.m.
Wrap up/Close

Wanda H. Jackson
???????SVP, Human Resources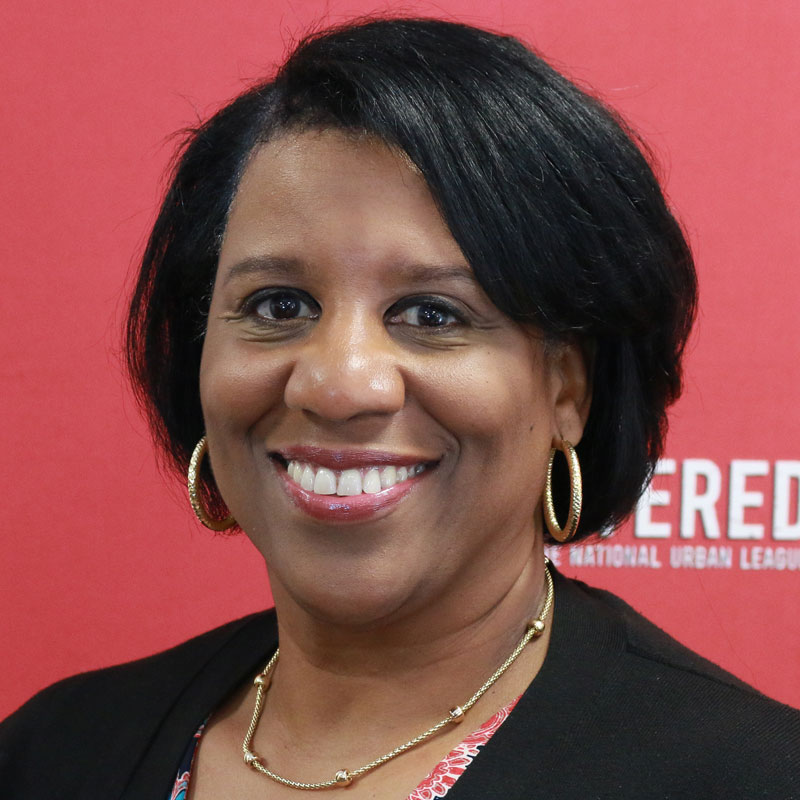 Wanda Jackson
Senior Vice President, Human Resources, National Urban League