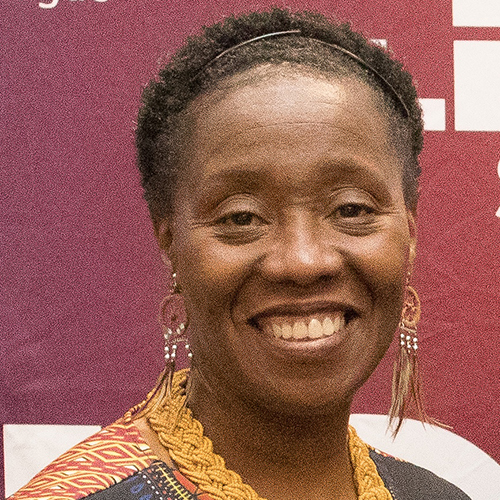 Senior Manager, Education & Youth Development
My journey with the National Urban League Movement started when I joined the New York Urban League as the Senior Education Counselor for scholarships. After serving a year in and half in the role, I applied for and received the position of Deputy Director of The Living Consortium an adolescent pregnancy prevention program where I was responsible for oversight and monitoring of four Harlem based community serving organizations.

In May of 1993 I was offered an opportunity to join the national office as the Coordinator of the newly formed youth development initiative and auxiliary called the National Urban League Incentives To Excel and Succeed – NULITES.
As the manager of the National Urban League Youth Leadership Summit formerly known as NULITES, I played an integral role in developing, implementing and managing the logistics of this premiere event for over 2 decades and helping to raise over 1.75 million dollars in revenue for the agency in that time.
Serving under the leadership of three Urban League Presidents, John E. Jacob, Hugh B. Price and Marc H. Morial, I am privileged to have been a part of several eras of youth initiatives including the Campaign for African American Achievement, Project Ready and the groundbreaking "STOP THE VIOLENCE MOVEMENT". The campaign known as the "STOP THE VIOLENCE MOVEMENT" was a trailblazing move for the National Urban League that proved to be its launch into the digital era. The partnership of a Civil Rights organization with the world of entertainment and leading rap artist of the time that included Public Enemy, KRS-One, Heavy D and others addressed America's "Black on Black" crime epidemic of the 90's. Through the sale of the song "SELF DESTRUCTION" the awareness was born. Urban League's across the country developed anti-violence and violence prevention programming, held marches and rallies and worked to promote positive change in their communities. It also provide me with the opportunity to assist on the production, writing and narration of three comprehensive promotional videos for the Youth Development Department; "Rap, Good, Bad or Both"; "NULITES the Video"; and "Affirming Achievement: Laying the Foundation for Future Success".
Currently as the Senior Manager for the National Urban League Project Ready Mentor Program under the Department of Justice, I provide technical assistance to affiliates as well as continue to manage logistics for the National Urban League Youth Leadership Summit.
Originally from Chicago, IL, I hold a Bachelor of Arts from Columbia College Chicago and is a member of MPI (Meeting Planners International) and a Certified Event Designer.