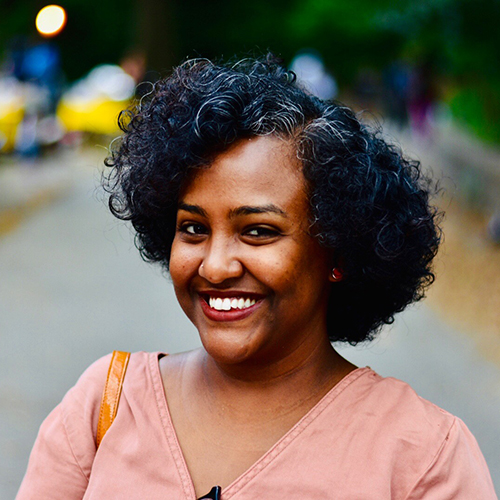 Manager, Digital Content
Genet Lakew is a digital storyteller with a passion for expanding conversations around the Black diaspora, social and economic justice, civil rights, and other similar themes that touch the lives of people of color. She is the Digital Content Manager at the National Urban League, where she shares the impact, resources, and aspirations of the Urban League Movement with online audiences. As a millennial at a historic institution, she is an integral part of a new civil rights movement that fuses the rich legacy of activism and political struggle with contemporary thought and leadership.

Genet is a proud graduate of Howard University, where she majored in print and online journalism and minored in African studies. She earned an M.A. in Africana Studies from NYU and has called New York City home for 7 years. She is a lifelong learner who regularly soaks up history and human interest stories through podcasts, documentaries, books, and photography.