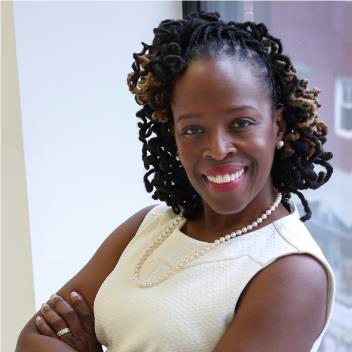 CEO & Founder, Causley Robinson & Associates, LLC
Tamarra Causley Robinson, CEO and Founder of Causley Robinson & Associates, LLC is a Certified Personal and Executive Leadership Development Coach, Consultant, Motivational Speaker, Mentor and former Blog Talk Radio Host. Her mission is to create a massive movement of professionals, especially diverse individuals, who are inspired and empowered to re-discover their voice, to have the audacity to make courageous choices, and to boldly take charge of their lives and careers without apology, guilt, or shame.
Tamarra has 25+ years of corporate experience, 20 of which were with PwC (PricewaterhouseCoopers, LLC) as a Leader in the Information Technology Support organization. She has extensive Customer Service, Project Management, and Human Resource exposure which includes experience as a Diversity Leader, Executive Leadership Coach for emerging Global leaders, and Personal Development Coach for Senior Associate staff. Since 2015, Tamarra has been providing Executive and Leadership Development coaching for several organizations and individuals looking to expand beyond the limiting beliefs and boundaries that have kept them from achieving their personal and professional goals.