Our Approach
People of color are changing the way America does business. The buying power of African-American and Latino consumers tops $1 trillion annually, and research indicates that these groups are also the fastest growing number of new small business owners.
Business startups are key to job and wealth creation, and through the work of the National Urban League's Entrepreneurship Center Program, people across the country are being empowered to establish new ventures every day.
Our Entrepreneurship Centers enable minority entrepreneurs who are running their businesses as sole proprietors, to thrive by growing revenue above $750k annually and creating jobs.
National Scope
The Number One Challenge Facing 80% of Small Business Owners is Lack of Capital and Cashflow
An analysis of a 2018 Guidant Financial small business survey, underscored that obtaining credit is more difficult for African Americans than for any other group.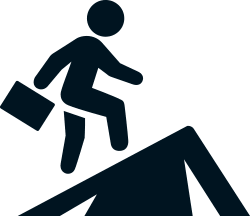 2025 Empowerment Goal:
Every American has access to jobs with a living wage and good benefits
74%
of participants enhanced their management practices or strategies
60,000+
businesses counseled, mentored, and trained since 2006
8/10
rating points in overall participant satisfaction
178 New Businesses Launched in 2017
Through the work of our directors and staff, the Entrepreneurship Center Program has counseled, mentored and trained over 60,000 businesses since 2006.
13,600 hours of counseling and 25,617 hours of training in 2018
The National Urban League funds 12 affiliates across the country to provide prospective and existing entrepreneurs with:
Individualized counseling

Mentoring

Management training

Obtaining financing and/or contract opportunities