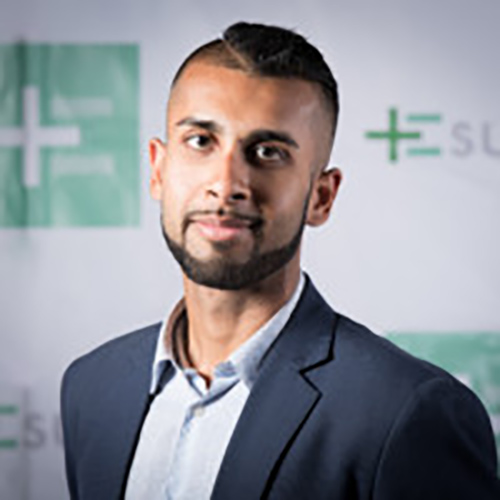 Co-Founder, Esusu
Samir is a social entrepreneur, writer, and connector committed to bridging the public and private sectors by bringing together diverse communities to eliminate the access gap.
In 2015, Samir Co-Founded Esusu, a platform designed to empower users to better save, access capital, and build credit through community savings. Prior to Esusu, Samir Co-Founded Transfernation, a nationally recognized 501(c)3 non-profit which uses technology to ensure excess food from events goes toward underserved communities across New York City. To-date Transfernation has rescued over 200,000 thousand pounds of food and impacted 170,000 lives. For his entrepreneurial endeavors Samir has been recognized as a WEF Global Shaper, Global Good Fund Fellow, Dalai Lama Fellow, Resolution Fellow and was the recipient of the Jefferson Awards Foundation National Public Service Award.
Prior to his work as a social entrepreneur, Samir garnered a robust skillset over three years at LinkedIn working across 5 offices in Customer Success Consulting, Talent Acquisition, and Sales Strategy & Operations focused on Europe, the Middle East, and Africa. Previously Samir worked at The United Nations, Venture for America, and various non-profits in the New York City area.
Samir consults for socially oriented companies of all sizes as a managing partner of Abbey Goel & Associates. Samir is an avid writer and contributes for LinkedIn, The Daily Muse, Influencive, Mogul, and Quartz on career search, entrepreneurship, and social justice. Samir supplements his entrepreneurship and writing with public speaking engagements, which have ranged from The United Nations to the Clinton Global Initiative's Final Annual Meeting.
Samir received his Bachelors of Science from New York University's Stern School of Business. Samir enjoys baking & cooking, staying active, travel, writing, and spending time with his family and 4 younger siblings.