Cox: Five Tips to Stress-Free Homeownership From the Experts
By National Urban League Published 07 AM EDT, Thu Oct 17, 2019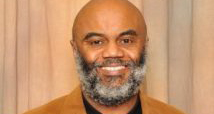 By Christopher G. Cox, The Atlanta Voice
For most people, the decision to purchase a home is the single biggest financial commitment they will make in a lifetime of decision-making. The decision to buy a home, especially a first home, involves so many competing factors, that it can cause high levels of stress and anxiety.
As stress-inducing as a home purchase can be, there are things that a prospective homeowner can do to minimize potential headaches.
Ruth Hudspeth, branch manager for Fairway Independent Mortgage Corporation, says the number one thing homebuyers need to do is be prepared.
To read the full article Click Here.