Our children are tomorrow's leaders, and each deserves all the necessary tools to thrive and succeed. The National Urban League founded Project Ready in 2008 to provide youth with a spectrum of supports, services, and opportunities not always found in the classroom.
Our Approach
Project Ready prepares African-Americans and other historically underserved youth, grades 8 -12, for college and careers. Our program features:
Impactful local and national partnerships
Innovative content
Professional development
Targeted events, activities and programs unique to the Urban League Movement
 
The program is executed on the ground through the work of our affiliate network, and is based on three models:
 
The Magnet Model: supports students at a site out of school
The School-Based Model: supports students at school after school hours
The Expanded Day or year Model: features additional learning and development time added to the school day
Our goal is to expose youth to the many possibilities of a higher education and the provide them with the skills and pathways to get there.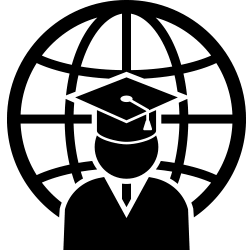 2025 Empowerment Goal
Every American child is ready for college, work and life
Our Impact
Since launching in 2011, Project Ready has provided over 11,000 young people across the country with academic support, life skills, and exposure to college access programs to prepare them for life after high school.
Additionally, Project Ready tracks more than 2,000 students through the National Student Clearinghouse as they transition to college. Some of our affiliates also help students navigate the challenges of that pivotal first year.  
1,537
students served across 25 programs in 2018
89%
feel that they have brighter plans for their futures and college options
93%
believe that they can make the world better
All Project Ready programs align with the educational and youth development principles outlined in the National Urban League's Project Ready 2.0 Curriculum and the Youth Development Framework & Guide, including the use of planning and activity templates designed to encourage and support intentional programming.
All Project Ready programs share fundamental goals and national program standards target various program areas, specific age groups, career interests, and academic opportunities for improvement. The National Urban League has developed several innovative program enhancements based on the core Project Ready: Postsecondary Success model, including:
MIDDLE SCHOOL TRANSITIONS
LITERACY COACH
MENTOR
HISTORICAL & CULTURAL LITERACY
STEAM (SCIENCE, TECHNOLOGY, ENGINEERING, ARTS/AGRICULTURE & MATH)
FINANCIAL CAPABILITY
SERVICE LEARNING