Training Partnership Links Low-Income Residents with Building Trades
By National Urban League Published 04 PM EST, Thu Dec 5, 2019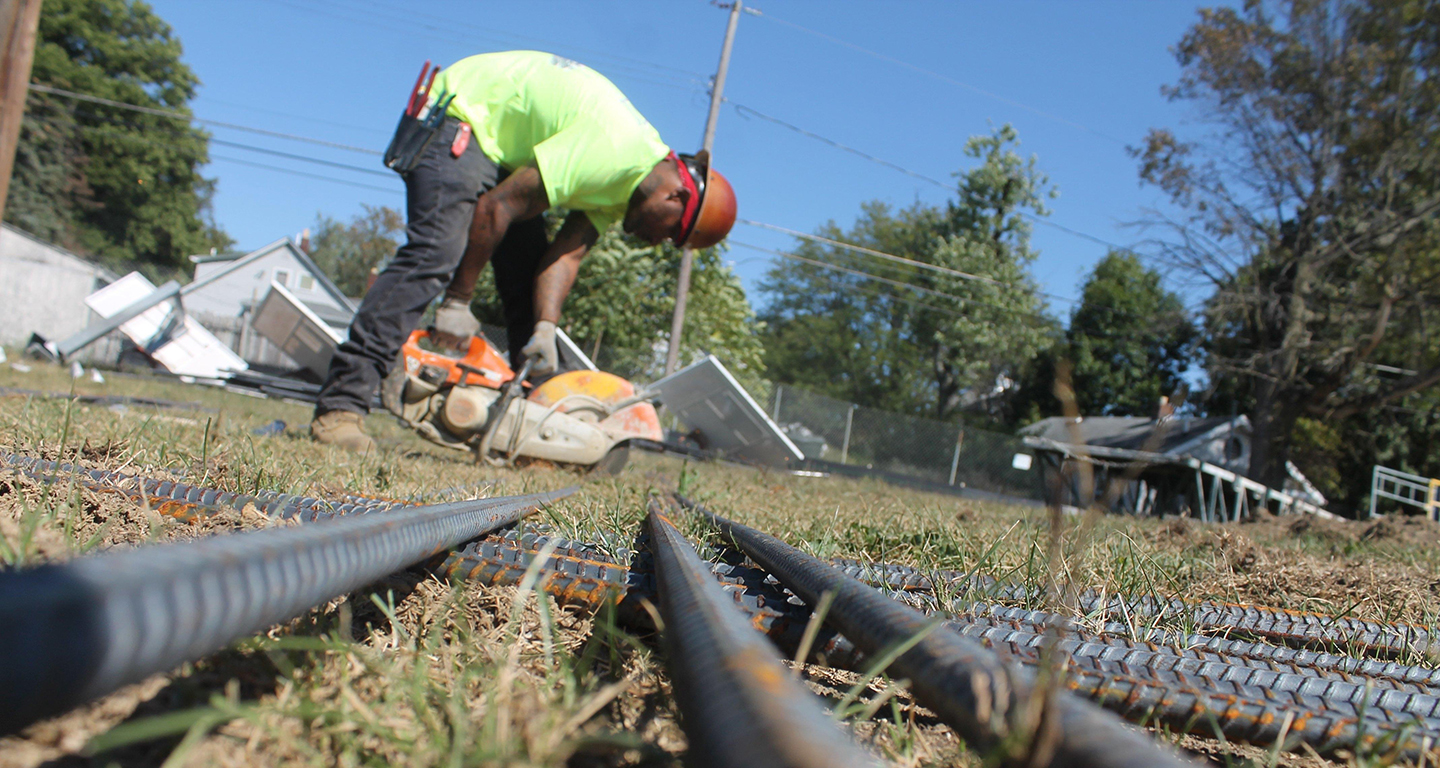 Sparks flew as Dominique Jackson cut through lengths of rebar to be used in the foundation of the new Linden Community Center.
The 55,000-square-foot facility is set to open late next year, taking the place of the former building at Linden Park.
Jackson, who lives nearby, is working on his career foundation, too, thanks to a Franklin County program that provides initial training for jobs in the construction trades.
"I'm getting the hang of it," Jackson, 34, said of his new ironworking career. "I've got a nice crew teaching me the ropes and everything."
Jackson was one of 13 people who recently graduated from Building Futures, a 12-week pre-apprenticeship program started in late 2017 by the county, the Columbus/Central Ohio Building and Construction Trades Council, and the Columbus Urban League (Columbus, OH). More than 60 people have graduated, said Bart Logan, spokesman for Franklin County Job and Family Services.
Enrollees receive a weekly stipend as they complete career-readiness and trade-specific programming. Afterward, they're connected with union locals for apprenticeships in trade positions such as plumbers, painters, roofers and sheet-metal workers. They also receive assistance in the purchase of tools and work clothes.
To read the full article, click here.