NYUL to Host Black College Fair
By National Urban League Published 01 PM EDT, Wed Sep 18, 2019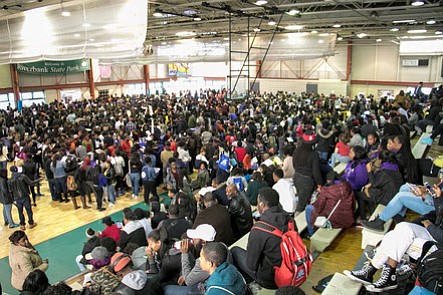 The New York Urban League (New York, NY) is hosting its Historically Black Colleges and Universities (HBCU) Fair on Saturday, Nov. 16, from 11 a.m. to 3:30 p.m.
The fair is presented in partnership with the Malcolm Bernard HBCU College Fair Tour, Riverbank State Park and the New York Urban League Young Professionals.
High school and community college students are getting the chance to meet face to face with representatives of many historically Black institutions of higher education from across the country. High school seniors also had the opportunity to receive on-site admission and scholarships, with application fees possibly waved.
Workshops and guest speakers will focus on helping students gain the knowledge and tools necessary for them to move to and through higher education.
To read the full article, click here.