National Urban League Conference Will Attract Thousands of Attendees, Millions In Economic Impact to Houston
By National Urban League Published 11 PM EST, Sat Dec 14, 2019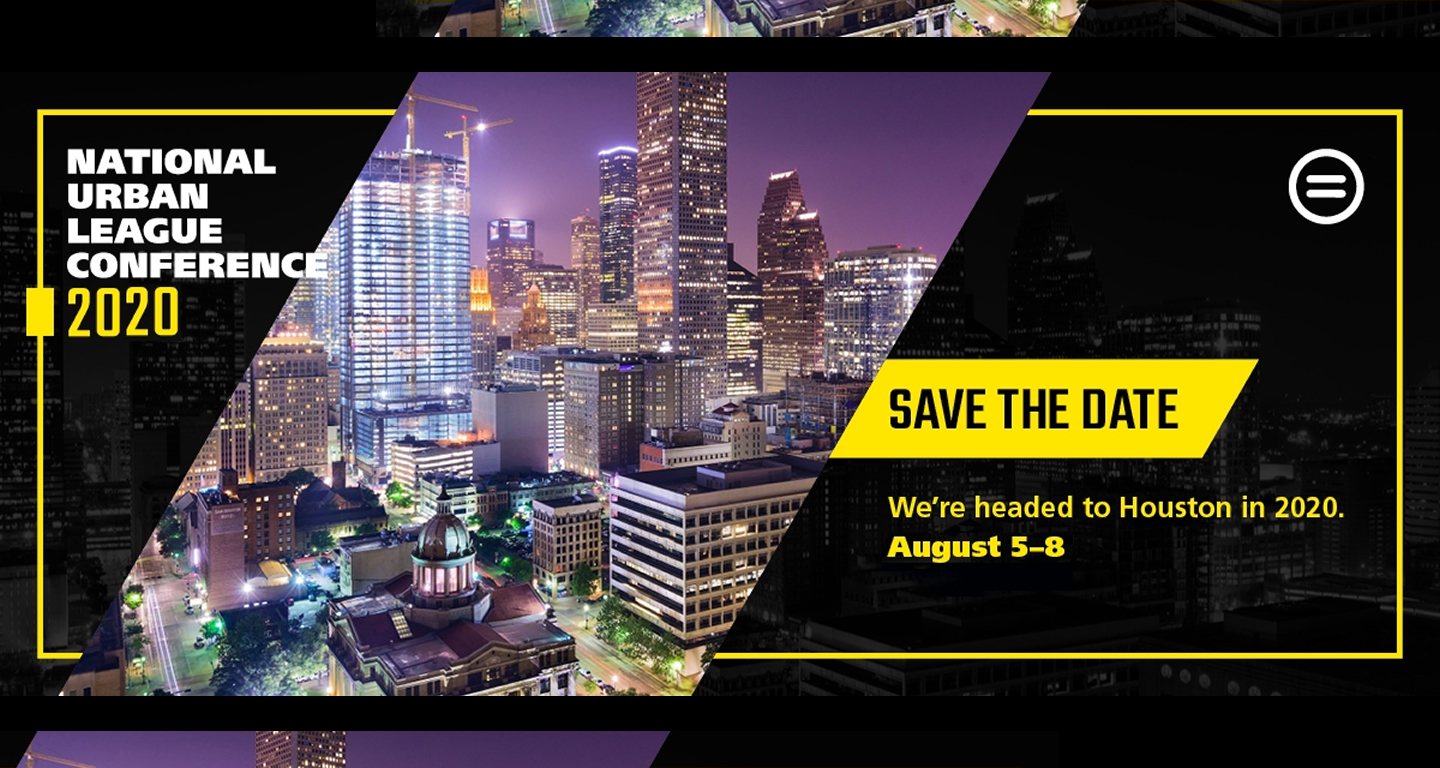 HOUSTON, TEXAS (October 7, 2019) -- The 2020 National Urban League Conference, returning to Houston after 21 years, will attract thousands of the nation's most forward-thinking community and business leaders for four days of world-class speakers, informative workshops, dynamic entertainment and networking events, Houston Area Urban League President and CEO Judson Robinson, III, announced today.
As has been the National Urban League's tradition during presidential election cycles, the major-party nominees will be invited to address the Conference.
"The Urban League Movement's goals in the areas of employment and entrepreneurship, education, housing and health care are all dependent upon fair and accurate representation in our governing institutions," Morial said. "Uniting the country means every person of color is counted in the Census and every voter is heard, and policies to remove systemic barriers are enacted. That's what this Conference will explore."
Hosted by the Houston Area Urban League, the Conference is slated for August 5-8  and explores the challenges of discrimination and lack of opportunity in every aspect of today's social and economic landscape and brings together leading innovators and trailblazers in business and industry, government and community to chart a path to success.
"I'm proud and excited to welcome the conference to Houston, and for the opportunity to showcase our supportive community and the life-changing work we're accomplishing together," Houston Area Urban League President and CEO Judson Robinson, III, said.
Morial and Robinson were joined by Houston Mayor Sylvester Turner who discussed the impact of the Conference and the opportunities it presents for the region and community.
"The City of Houston is a proud partner and supporter of the Houston Area Urban League and is eager to welcome the National Urban League Conference," Turner said. "Not only will the Conference bring a significant economic impact, but it will provide incredible opportunities for the local community to explore new careers, education options, and other informative and entertaining events."
In addition to dynamic panel discussions, workshops and plenary sessions for registered attendees, the Conference features free events open to the public as part of the N.U.L. Experience & Expo:
                       
The National Urban League is a historic civil rights organization dedicated to economic empowerment in order to elevate the standard of living in historically underserved urban communities. The National Urban League spearheads the efforts of its 90 local affiliates through the development of programs, public policy research and advocacy, providing direct services that impact and improve the lives of more than 2 million people annually nationwide.

Connect with the National Urban League
Facebook:  https://www.facebook.com/NaturbanLeague
Instagram: https://www.instagram.com/NatUrbanLeague/
Twitter: https://twitter.com/naturbanleague
Website: https://www.NUL.org    
Newsletter Subscribe: http://bit.ly/SubscribeNUL