Mastercard's Tim Murphy Named Chair-Elect of National Urban League Board
By National Urban League Published 11 AM EDT, Sat Oct 19, 2019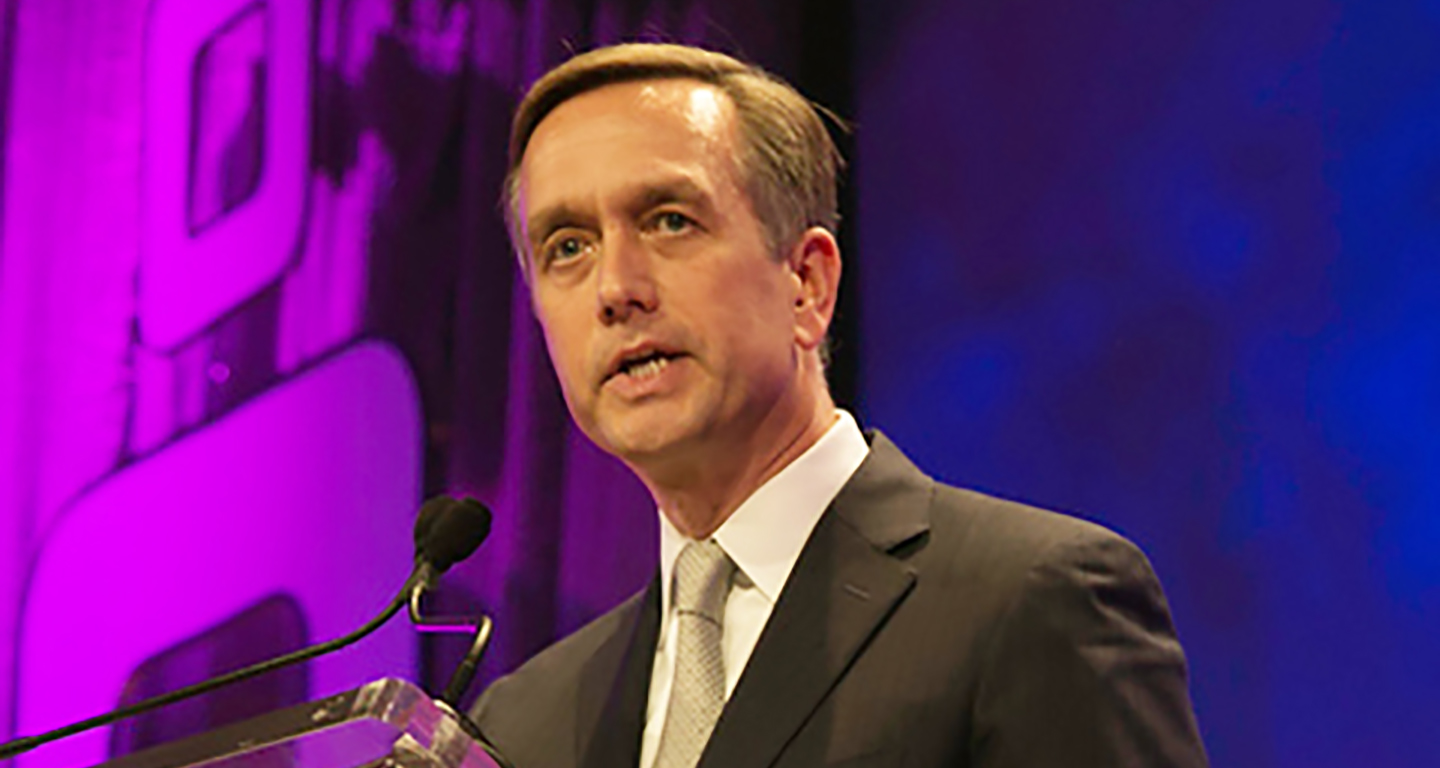 April 5, 2019 -- Mastercard General Counsel Tim Murphy has been elected to serve as the 22nd chairman of the National Urban League Board of Trustees.

Murphy was elected at the National Urban League' Board of Trustees quarterly meeting in New York City. He will begin his two-year term in November, serving as chair-elect until then.
Murphy was first elected to the National Urban League's board of trustees in 2015.
"Tim Murphy's expertise, commitment and passion for the mission of the National Urban League have made him one of our most valued trustees for the last several years," National Urban League President and CEO Marc H. Morial said. "We are thrilled with his election to chair and look forward to an exciting and productive new era of leadership."
Murphy joined Mastercard in 2000 and oversees legal affairs, public policy, corporate governance and compliance. He is also responsible for Mastercard's franchise, corporate security, privacy and global inclusion teams.
"The National Urban League has done more than any other organization to promote economic justice, sustainable communities and the spirit of entrepreneurship. I'm honored to be a part of that mission," Murphy said. "Together, we will create more a stronger, more stable and vibrantnation for our children and grandchildren to inherit."
He succeeds Michael Neidorff, Chairman, President and CEO of Centene Corp, who has served on the Board of Trustees since 2010 and as chair since 2014.
"It has been a privilege to serve as chair of the Board of Trustees and I'm proud of the work we've accomplished together," Neidorff said. "The Urban League Movement and its allies serve as an example of the progress that can be made when the businesses, community organizations and elected officials work together for the transformation of a communities.""I'm grateful to the outgoing chairman Michael Neidorff for his leadership and example of outstanding corporate citizenship," Murphy continued.
Mastercard is a longstanding partner of the National Urban League and shares its ideals for inclusive societies. The company has integrated inclusion and diversity into its core business strategy, helping people and businesses achieve greater financial security and prosperity. Through these efforts, Mastercard has made steady progress toward bringing at least 500 million excluded people into the financial mainstream by 2020.
Murphy also serves on the board of directors for the U.S.-Russia Business Council and the board of directors for the Network for Teaching Entrepreneurship. He is chairman of the board of governors for Fairfield College Preparatory School, and a member of the International Monetary Fund's External Advisory Group on Surveillance, the Council on Foreign Relations and the 2018 Policy owners' Examining Committee, Northwestern Mutual.
He received a JD degree, magna cum laude, from Harvard Law School and a BA degree in political science from Amherst College.