December Jobs Report: Little Chance of Recession in 2020
By National Urban League Published 02 PM EST, Mon Jan 27, 2020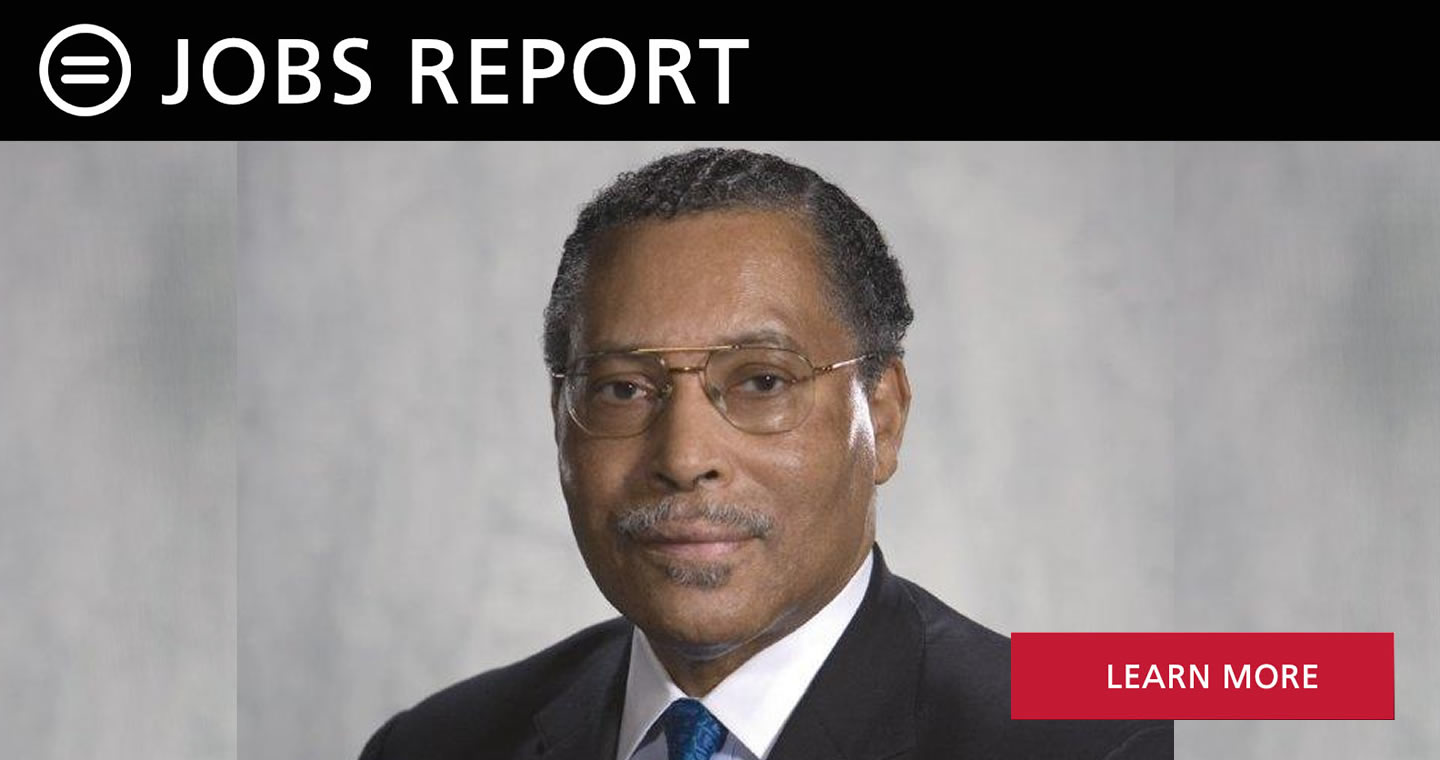 Little chance of Recession in 2020: If International Tensions Don't Escalate
State Minimum-Wage Increases Have Boosted Average Incomes

The new year, and decade, is greeted by a strong economy.  Business activity reached a  five-year high in December, boosted by strong consumer spending, high government spending, and improved net exports.  Spurred by strong corporate earnings,  in December ,the Dow Jones Industrial Average, S&P 500, and NASDAQ  each closed at the highest level ever. Job creation in the second and third quarters  averaged 180 thousand per month, as inflation remained in the neighborhood of 2.0%.  Economic growth was 2.3 percent in 2019.
These economic and financial measurements came as economic growth accelerated somewhat in the Eurozone, the U.S reached a limited trade deal with China, and Congress put the finishing touches on the U S M C A ,the trade agreement that will replace NAFTA.
The trade deal with China , scheduled to be signed January 15, cancels new tariffs that were scheduled to be imposed on $ 156 billion of imports, and cuts 50% from the tariffs that were imposed on $120 billion of Chinese imports  last September.
The tariffs were imposed on Chinese consumer products, intellectual property, the financial sector, and foreign exchange. But tariffs are not imposed on state-owned Chinese enterprises whose operations are subsidized by the Chinese government.  Trade with those enterprises is a continuing issue that lies at the heart of the U.S./ China trade dispute.  President Trump is scheduled to visit China next month to discuss trade and try to hammer out a more comprehensive trade agreement.
The trade deficit declined by $3.9 billion in November as exports grew by 0.7% and imports fell 1.0%, including Chinese transactions.  At the same time, manufacturing activities continued at a sluggish pace.  The ISM manufacturing index grew 1.1 points, reflecting an uptick in activity including the end of the G M strike; orders were down 2.2 points.
Overall, U.S, economic growth is stable at the 2.0% level, the level observed during the last decade (thanks to the economic policies supported by President Obama and monetary policy of the Federal Reserve Board). The service sector, about 70% of the economy, is at a steady state with little evidence of accelerated growth in 2020.
It's important to  note that there's no evidence that the economy will drift into recession in 2020. The only threat to continued economic growth is worsening international tensions. If that occurs, all bets are off.
National economic trends mask geographical economic disparities.  For some time, large cities have gained more than smaller cities in employment, wages, and innovation-based jobs, the drivers of local economic growth.  The average wage index for the top 2 % of metro areas rose from 100 to 174 between 2000 and 2019. The employment index in those areas rose from 200 to 285.   There was little growth in small and mid-sized cities.
Wage growth, the key factor in consumer spending, grew in larger areas in the last several years after lagging for most of the decade.  Two major factors drove wage gains: (1) the arrival of full employment and tight labor markets, and (2) increases in minimum wages in many cities and states.  Tight labor markets force employers to raise wages as they compete with each other for the limited labor supply.  Also, when minimum wages are raised, wages above the minimum tend be adjusted upward to maintain market determined wage differentials.

So while the federal minimum wage remains unchanged at $ 7.25 per hour, the increase in minimum wages in many cities and states across the country, north, south, east, and west, has increased the earnings of many thousand low income workers.  The average national minimum wage is now $12 per hour.  That helps support consumer spending, the key driver of economic growth.

Local job creation is driven significantly by the dollar value of public subsidies, a critical mass of knowledge workers, the presence of higher education degree granting institutions, and the condition of local infrastructure. Local job growth trends, including corporate expansion and relocation, like the creation of two new Amazon  distribution centers  were determined mainly by these factors. 

In the past, industrial employment trends in manufacturing industry relocation and growth in the Southern region was largely influenced by local support of bond issue funding and support for land acquisition.  Today, commercial expansion and job creation are influenced more by the availability and quality of the labor force.  That is the gravamen of knowledge-based industry.
Bernard E. Anderson, Ph.D.
Whitney M. Young, Jr. Professor Emeritus
The Wharton School, University of Pennsylvania
and Senior Economic Advisor, National Urban League