A National Crisis: Surging Hate Crimes And White Supremacists
By National Urban League Published 01 PM EST, Wed Jan 29, 2020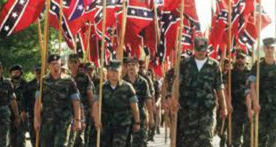 By Trice Edney Wire
A Saturday morning shooting rampage in El Paso, Texas on August 3 took the lives of 22 people, and seriously injured more than two dozen others. Reportedly, the alleged shooter wanted to kill as many Mexicans as he could. Armed with safety glasses, ear coverings and an assault-style rifle, the shooter entered a Walmart store during a back-to-school sale.
"Saturday's attack on El Paso was an attack on the Mexican heritage of millions of Americans – and also part of a history of white supremacist and nativist acts in Texas across three centuries," wrote Hector Tobar, in a recent New York Times op-ed. Tobar, an associate professor at the University of California at Irvine is also a published author.
To read the full article Click Here.