Civil Rights Groups Sign Groundbreaking Diversity Agreement with T-Mobile US
By National Urban League Published 06 PM EST, Sat Jan 25, 2020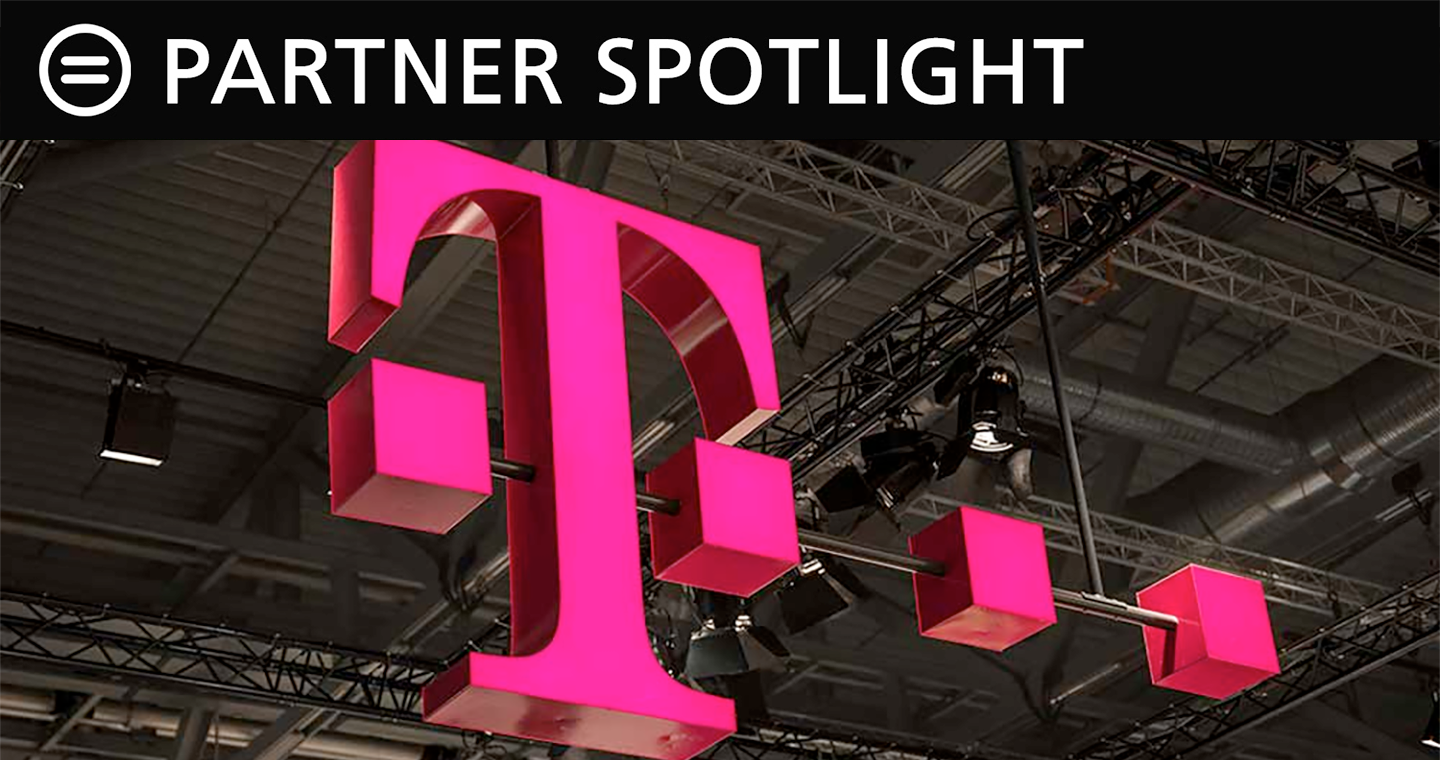 NEW YORK (October 15, 2019) – A coalition of civil rights groups today announced an agreement with T-Mobile US to expand on its existing nationally-recognized diversity initiatives in a wide range of areas following the closing of its planned acquisition of Sprint to become the New T-Mobile.
The Memorandum of Understanding, filed today with the Federal Communications Commission, outlines the proposed New T-Mobile's plans to create initiatives to improve diversity in the areas of Corporate Governance; Workforce Recruitment and Retention; Procurement and Entrepreneurship; Wireless Services (including 5G Wireless Services) for Low Income Consumers; and Philanthropy and Community Investment.
"The New T-Mobile has made serious and significant commitments to diversity and inclusion to win approval of this transaction," National Urban League President and CEO Marc H. Morial said. "T-Mobile has made these commitments through this MOU and thus directly to the diverse communities that they serve and are represented by the multicultural organizations who are party to the MOU. In doing so, T-Mobile and the Multicultural Organizations acknowledge that 21st-century notions of 'public interest, convenience and necessity' along with 'consumer welfare' must include a commitment to diversity and inclusion. This includes spending with diverse suppliers, employing a racially diverse workforce and c-suite, and increasing employment and service opportunities in areas left behind in the digital revolution.
"21st-century regulators and the elected officials who serve as chief law enforcers are encouraged to examine these commitments and recognize that the promise of 5G technology can improve education, healthcare, and benefit local economies." Morial said. "We therefore believe that the transaction that would create the New T-Mobile, with the commitment to diversity embodied in this MOU, would be in the best interest of the communities we serve."
The following national organizations are signatories to the MOU: National Urban League, National Action Network, Asian Americans Advancing Justice – AAJC, OCA – Asian Pacific American Advocates, League of United Latin American Citizens and UnidosUS.
"Companies like T-Mobile who strive to learn, improve, and provide for the needs of their diverse customer base and enhance diversity within their workforce are the ones with whom we want to work in a global technology environment," said John C. Yang, president and executive director of Asian Americans Advancing Justice | AAJC. "Access is essential to providing a fair and equitable opportunity for Asian Americans and fellow communities of color to succeed as availability of technology can be the difference between thriving and surviving."
"With this MOU, the New T-Mobile is poised to become an industry leader when it comes to diversity and inclusion," said Janet Murguía, UnidosUS President and CEO. "We applaud their commitment and look forward to working with them to fulfill the promise of this agreement."
The T-Mobile MOU contains the "best of the best" practices for the New T-Mobile around diversity and inclusion. Substantively, it addresses every one of the key elements of equal service to all communities: governance, employment, procurement and community engagement.  
"By taking serious steps to increase diversity among its workforce, improve diversity in the procurement of goods and services, and further enhance its involvement and investment in organizations serving Asian Pacific American communities, the New T-Mobile is leading the charge to alter long-standing corporate practices that largely neglect or harm our communities," Ken Lee, Chief Executive Officer of OCA – Asian Pacific American Advocates. "We commend the New T-Mobile for their corporate leadership in engaging with our communities to prioritize diversity and we look forward to working closely with them in this and future endeavors."
The civil rights coalition encourages the Federal Communications Commission to conclude its review of the public interest benefits of the proposed T-Mobile and Sprint merger and approve it so the combined New T-Mobile can definitively launch these enhanced diversity efforts and expansion of service to all communities included in the MOU.
"We are facing a time of deep moral crisis in this country, and leaders of all stripes must do their part to close the equity and opportunity gaps that have negatively impacted low-income people and members of marginalized communities for too long," National Action Network President Rev. Al Sharpton said. "Once this transaction is approved, the New T-Mobile will implement what is, perhaps, the most game changing MOU in recent history for a telecom company -- a move that will set the stage for greater investment in low income areas and communities of color, and expand the company's already impressive corporate social responsibility mandate with even greater directives for diversity and inclusion."
The coalition further encourages the State Attorneys General and the merger parties to resolve their litigation in the Southern District of New York in a way that delivers the consumer benefits of this transaction.
Finally, as DISH Network is poised to become one the nation's largest facilities-based competitors with a major retail and service footprint in communities of color throughout the country, the coalition encourages the new DISH Network to embrace these diversity principles and, at a minimum, match the commitments made by the leaders of the wireless industry DISH will join, if the transaction is approved.
The agreement represents a template for the way major corporations should commit to diversity and the specific actions they will take to make equity and fairness part of their business plan.
"We are thrilled to join our fellow civil rights organizations in teaming up with the New T-Mobile to enhance diversity within the company and expand services to communities of color," said Sindy Benavides, CEO of LULAC. "We hope that more companies will follow the New T-Mobile's lead in creating more initiatives to improve diversity within their organizations. We know that minority groups throughout the country help keep businesses like the New T-Mobile thriving and we are pleased to see that they are incorporating equity and fairness on behalf of our communities as part of their business plans."  
"T-Mobile is honored to partner with these visionary organizations to create an action plan of this magnitude that includes commitments to diversity and inclusion that are bolder than ever before," John Legere, CEO of T-Mobile and CEO of New T-Mobile, said. "With this MOU, we have doubled down on ensuring we represent the communities we serve today and will serve as the New T-Mobile in the future. We are excited for the New T-Mobile to become a reality so we can get to work on delivering these commitments."
Highlights of T-Mobile's diversity commitments as the New T-Mobile include:
• Standing up a national diversity and inclusion council comprised of non-employees from diverse groups, including each of the multicultural leadership organizations that are party to the MOU, and other highly esteemed community leaders to facilitate open communication over the development, monitoring, and evaluation of diversity initiatives and to provide advice to the New T-Mobile senior executives.
• With the help and input of the council, developing and implementing a Diversity Strategic Plan addressing each of the key elements of the MOU and reflecting best practices in the industry.
Increasing the diversity of its leadership and workforce at all levels including its Board governance, to reflect the diversity of the communities in which it operates.
Making a targeted effort to increase partnerships, business, and procurement activities with diverse business enterprises in a range of categories such as financial and banking services, advertising, legal services and asset sales. New T-Mobile aims to become a member of the Billion Dollar Roundtable by 2025.
Expanding wireless offerings to low income citizens, underserved minority populations and insular and rural areas, and to organizations serving these underserved communities.
A significant philanthropic investment for institutions serving disadvantaged or underrepresented communities to support tech entrepreneurship and to bridge the gap in literacy, job training, and access and participation in the digital economy for communities of color.
The National Urban League is a historic civil rights organization dedicated to economic empowerment in order to elevate the standard of living in historically underserved urban communities. The National Urban League spearheads the efforts of its 90 local affiliates through the development of programs, public policy research and advocacy, providing direct services that impact and improve the lives of more than 2 million people annually nationwide. Visit www.nul.org and follow us on Twitter and Instagram: @NatUrbanLeague.
The League of United Latin American Citizens (LULAC) is the nation's largest and oldest Hispanic civil rights volunteer-based organization that empowers Hispanic Americans and builds strong Latino communities. Headquartered in Washington, DC, with 1,000 councils around the United States and Puerto Rico, LULAC's programs, services and advocacy address the most important issues for Latinos, meeting critical needs of today and the future. For more information, visit https://lulac.org/
National Action Network is one of the leading civil rights organizations in the Nation with chapters throughout the entire United States. Founded in 1991 by Reverend Al Sharpton, NAN works within the spirit and tradition of Dr. Martin Luther King, Jr. to promote a modern civil rights agenda that includes the fight for one standard of justice, decency and equal opportunities for all people regardless of race, religion, ethnicity, citizenship, criminal record, economic status, gender, gender expression, or sexuality.
UnidosUS, previously known as NCLR (National Council of La Raza), is the nation's largest Hispanic civil rights and advocacy organization. Through its unique combination of expert research, advocacy, programs, and an Affiliate Network of nearly 300 community-based organizations across the United States and Puerto Rico, UnidosUS simultaneously challenges the social, economic, and political barriers that affect Latinos at the national and local levels. For more than 50 years, UnidosUS has united communities and different groups seeking common ground through collaboration, and that share a desire to make our country stronger. For more information on UnidosUS, visit www.unidosus.org or follow us on Facebook, Twitter, and Instagram.
Asian Americans Advancing Justice | AAJC has a mission to advance the civil and human rights of Asian Americans and to build and promote a fair and equitable society for all.
OCA - Asian Pacific American Advocates is dedicated to advancing the social, political, and economic well-being of Asian Americans and Pacific Islanders (AAPIs). Founded in 1973, OCA – Asian Pacific American Advocates is a 501(c)(3) national non-profit, membership-driven organization based in Washington, D.C. with over 50 chapters and affiliates around the country. Touching hundreds of thousands of AAPIs each year, OCA works with its organizational partners, members, chapters, and supporters to empower the next generation of leaders.