Far too often, the mistakes young people of color make follow them thorough their life. Criminal records hold them back from gainful employment and create a cycle of challenges that persist if there is no intervention.
The National Urban League is committed to opening doors for young people by helping them complete credentials, career training and guidance through mentorship.
Our Approach
The Urban Youth Empowerment Program (UYEP) is an evidence-based program with a focus on educational and employment outcomes for youth aged 16 to 24. The core program components include:
Two to four weeks of career readiness training
Occupational skills training
Case management
Educational interventions
Supported service learning projects
Paid internships
Mentoring
Although UYEP has traditionally focused on serving youth who have had criminal justice system involvement, the program model is adaptable to serving disadvantaged youth more broadly.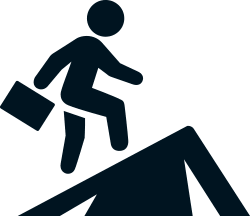 2025 Empowerment Goal:
Every American has access to jobs with a living wage and good benefits
Our Impact
Since 2011, UYEP has provided services to more than 1,400 disadvantaged youth.
66%
of youth 18 to 24 got a job
96%
of enrolled youth did not return to prison
43%
of enrolled youth obtained a high school diploma, GED, or industry-recognized credential
The Urban Youth Empowerment Program (UYEP) uses a holistic approach to prepare Opportunity Youth for pathways to economic stability through a comprehensive set of services, including:
Career readiness training and placement services

Educational offerings, including GED preparation, basic remedial classes, credit retrieval, and postsecondary education

Mentorship

Case management, including continuous assessment and Individual Service Plans

Access to stipend-paying work experiences

Restorative justice projects/ service learning projects

Community-wide efforts to reduce activities of violence

Access to support services that focus on child care, food, transportation and housing assistance, as well as drug and alcohol abuse, and mental health issues