For many Americans, re-entering the workforce after a period of incarceration can be challenging. This hits communities of color, who are disproportionately represented in the prison system, particularly hard.
The National Urban League, who has served formerly incarcerated adults for more than 50 years, created the Urban Reentry Jobs Program (URJP) to address this inequity.
Our Approach
The URJP provides formerly incarcerated adults with the necessary skills and training to successfully re-enter the job market with positions that pay a livable wage, and that can potentially lead to a career.
This National Urban League signature program affords enrolled participants the opportunity to earn industry-recognized credentials, learn employment-focused skills, and form positive relationships with their communities. We offer workforce development, targeted training, mentoring, and support services through the help of our Urban League affiliates.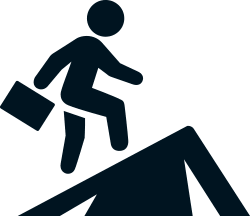 2025 Empowerment Goal:
Every American has access to jobs with a living wage and good benefits
Job Training in High-Demand Occupational Fields
Job Placement Services
One-on-One & Group Mentoring Services
Supportive Services Assistance
Customized Case Management
Chicago Urban League
Urban League of Louisiana