The first step to financial security and growth is having stable employment. The National Urban League launched the Urban Apprenticeships Jobs Program (UAJP) to not only help with career and job placement, but also to create a pipeline of employable people of color across America.
Our Approach
The UAJP creates employment opportunities for historically underemployed, and underutilized, communities through registered apprenticeship and pre-apprenticeship programs. When it was first launched, the original focus of the UAJP was limited to efforts to recruit individuals for registered apprenticeship opportunities in the wireless infrastructure industry.
In 2017, the focus expanded to registered apprenticeship programs across multiple occupations with a specific focus on the following industries: construction, telecommunications, information technology, manufacturing, transportation, and healthcare.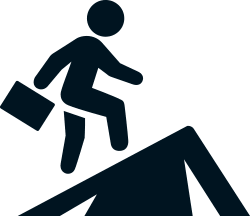 2025 Empowerment Goal:
Every American has access to jobs with a living wage and good benefits
Our Impact
Since its launch in 2016, the UAJP has helped set in motion a pre-apprenticeship program focused on the fiber optics industry in Charlotte, NC, and helped Urban League affiliates conduct equal employment opportunity, affirmative action, and diversity and inclusion workshops across the country. It is also helping individual participants enroll in apprenticeship and pre-apprenticeship programs, and establish key partnerships to expand the apprenticeship ecosystem.
613
individuals enrolled in local registered apprenticeship and pre-apprenticeship programs between 2016-2018
90
opportunity partnerships established to help expand access to registered apprenticeships
1. Recruitment of individuals for registered apprenticeship and pre-apprenticeship programs
2. Supportive services
3. Customized case management
4. Technical assistance for sponsors of registered apprenticeship programs
Chicago Urban League

Columbia Urban League

Fort Wayne Urban League

Houston Area Urban League

Urban League of Central Carolinas

Urban League of Greater Atlanta

Urban League of Greater Madison

Urban League of Greater Pittsburgh

Urban League of Hampton Roads

Urban League of Louisiana

Urban League of Metropolitan Seattle

Urban League of Rochester